The Harbin Ice and Snow World is one of the largest ice and snow theme parks in the world. It features more than 2000 ice sculptures, landscapes, ice castles, rides and stage shows. It is literally a manmade winter fairyland.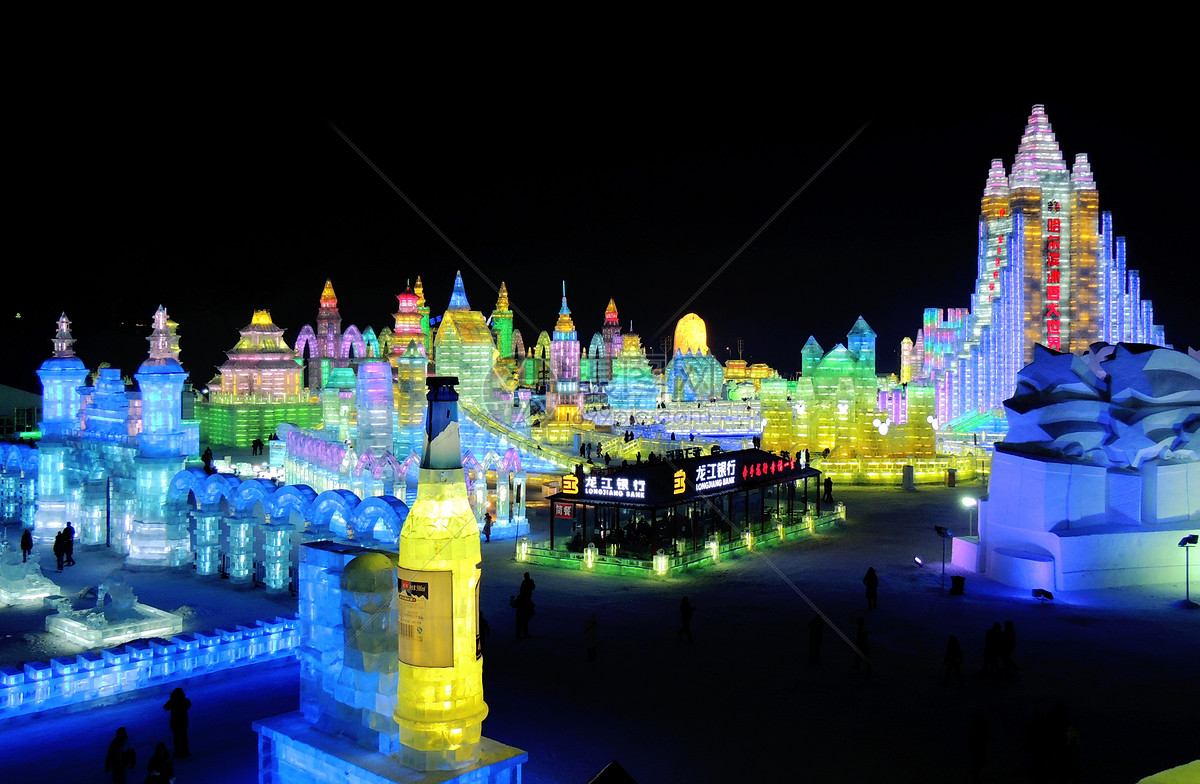 The Harbin Ice and Snow World is located at the West Swing of the Sun Island in Songbei District.
Opening Season - Dec 24 to Feb 26
Opening Hours - 11:00 to 21:30
Transportation:
Take bus #47/#29 from Harbin Railway Station. Service hours 6:00 - 20:00
Take bus #126 from Ice and Snow world when you return to downtown. Service hours 6:00 - 21:30
Ticket - 330rmb per adult( approx. 48usd )
You need to bring your passport / national ID to enter the park
The Harbin Ice and Snow World opens only for 3 months each year. And the last two weeks are not recommended because castles & sculptures will start to melt. Chinese Lunar New Year Holiday visitation is also not recommend if you wish to avoid large crowds of people. For the year 2019, the holiday is from Feb 4 - Feb 10. Be sure to check that up when making travel plans.
The park starts to admit tourists at 11:00, but there is not much fun in the day. It is highly recommended to enter the park at around 3:30 after grab something to eat. You can enjoy the rides without staying in long queues. Right when you feel exhausted, you can have a relaxing and warming drink and start to enjoy the lights and shows.
What to Play & What's on show
Rides
The Long Slide - The Long Slide is the most popular and the most queued ride in the park. It boasts a lane of 365m( 1220ft ) long and 16m( 53 ft ) high. The 70s exhilarating ride will let you know what is called "fast & furious"
The Snow Ring - You can either join your friends or fellow travellers riding on top of a specially designed ring( tire ).
You can explore the rest on your own
Shows
The park has organized various shows for you to enjoy
1. Ice and Snow Catwalk ( indoors )
Costume shows by Chinese and foreign models;
There are four rounds of shows in two venues: The Dream Stage & Ice and Snow Palace;
Show schedules:
2. Ice and Snow European Show ( indoors )
Singing, dancing, acrobatics and magic;
Three rounds of shows;
Show schedules:
3. Mini shows ( outdoors )
There will be occasional cartoon-costumed performance during rush hour. They will play little tricks and interact with tourists.
Kind reminders:
First of all, you might be staying outdoors consecutively for 4 hours, be sure to wear warm clothes, gloves, ear warmers, anti-slippery shoes, heat packs are strongly recommended;
You will want to shoot a lot of photos, batteries die faster in cold weather, bring an extra battery pack or power bank if needed;
If you feel cold, you can go into the snack houses to warm up, but you might be requested to pay to use the service;
Dining is more expensive as most tourist spot in China, make preparations for food choice too.