Hengdian World Studios (横店影视城) in China is the largest film studio in the world, majority of the Chinese TV series and films that feature ancient scenes are made here - Known as the "Chinawood"
I took my parents to Hengdian this weekend. It is made up by 6 major studio sets and numerous small sites - it's enormous inside!
Transportation:
We took train from Nanjing to Yiwu, then bus at the Yiwu station directly to Hengdian
Site Highlights:
We covered the following in 2 days - mind that each site requires a separate ticket (range from 40-270rmb), or you can buy All Passes (430-610rmb).
Day 1
1. Qin Palace:
Replica of Xianyang, the capital of Qin Dynasty (BC223)
The first site closest to the entrance
170rmb
everyday at 10am and 3pm there are performances in front of the palace
2.Qingming Shanghe Tu (translates to: Along the River During Qingming Festival)
Built based on a painting from Song dynasty (1145) depicting the capital at the time Bianjing (Luoyang today) during Qingming Festival (April 5)
160rmb
There are daily performances, our favourite is the acrobat show called "bian liang yi meng"
3.Guangzhou/HongKong Street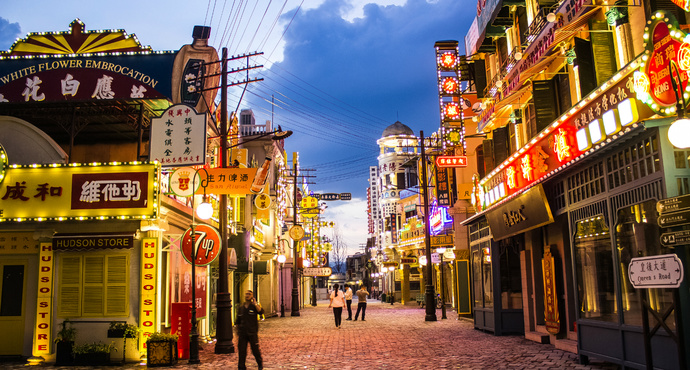 Replica of old streets in Guangzhou and Hongkong in early 1800s
120rmb
We ran into a film set there!
Day 2
4.Ming Qing Place
A 1:1 replica of the Forbidden City in Beijing - so it's really big inside
130rmb to get in. You can rent bikes for 60rmb, me and my parents just took the buggy to get around for 200rmb/person
You can rent outfits to take photos inside Taihe Dian for 200rmb lol