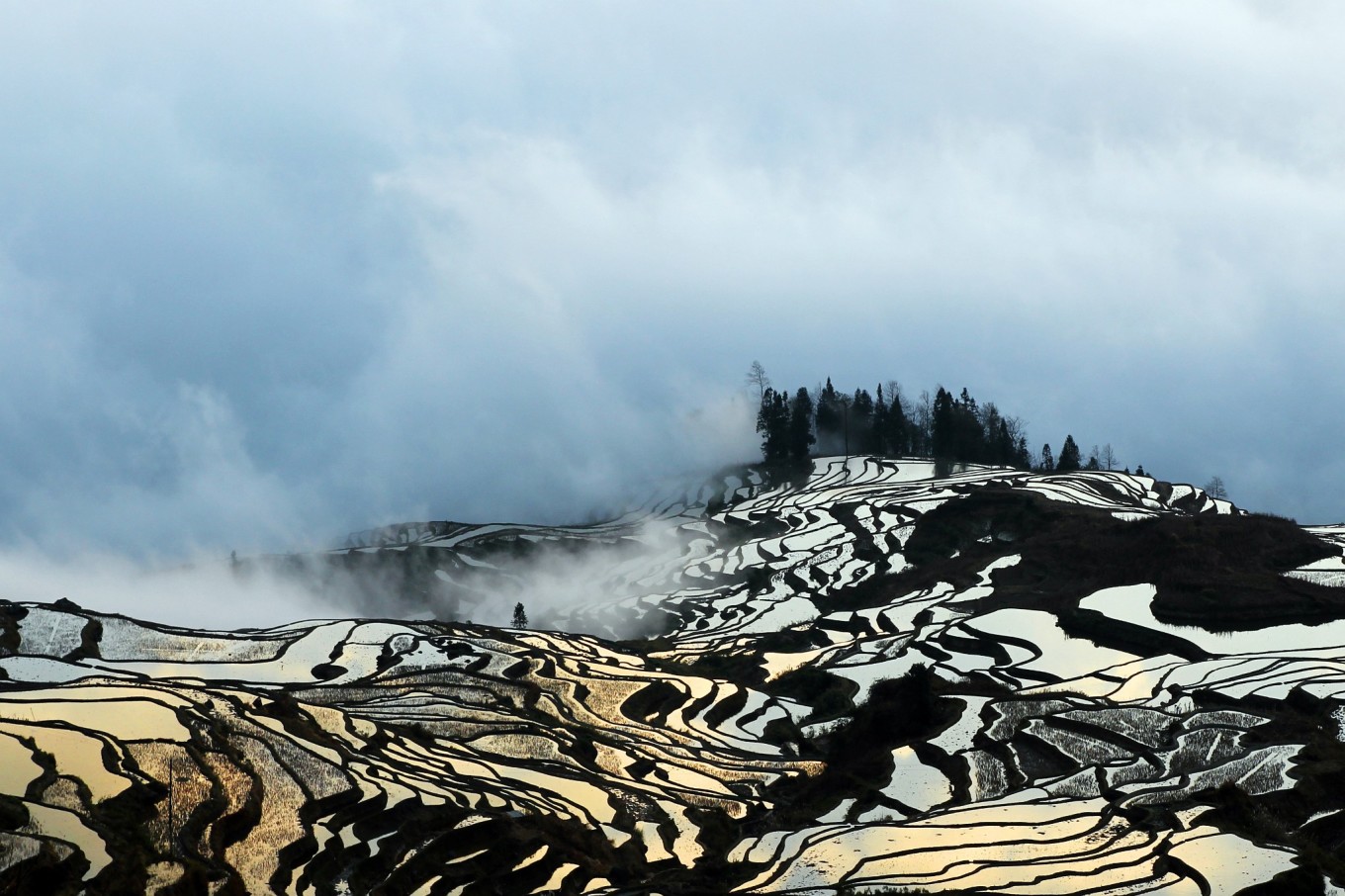 Most people go there from Kunming. Kunming is convenient to get to with trains or flights as it's the capital city of the Yunan Province.
Direct bus Kunming -> Yuanyang
Kunming Southern Passenger Station
Schedule: 10:20am/12:30pm/7:00pm every day
Ticket price is 139 rmb/person,
Total ride time: 5-6 hours
Or Bus from Kunming -> Jianshui / Gejiu -> Yuanyang
Once you arrive in Yuanyang, there are mini vans that take people to the gate or inside of the scenic spot, which costs 5-10rmb per person.